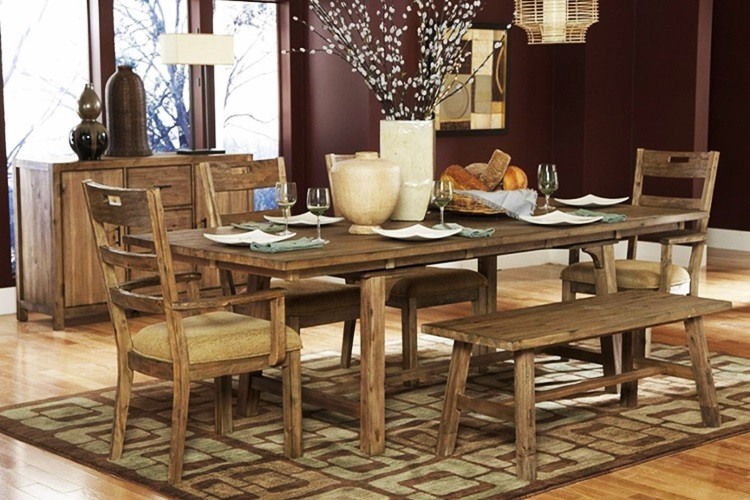 18 Aug

Simple Kitchen Table Set

With a simple kitchen table set one of the important characteristics that sets rustic style aside from other interior niches is the simplicity. This kitchen table set showcases that amazingly. Featuring a minimalistic table, comfy kitchen chairs and a bench, this table looks clean-cut, cozy and suitable for any home.
Elegant Farmhouse Style Table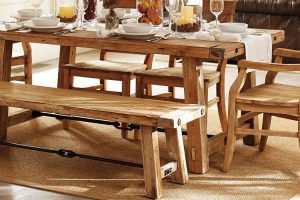 Yet another example of an elegant rustic table design, this set is made of lighter wood and as per usual you can see the natural wood texture. Featuring a set of chairs and a large bench, the set is a must-have for any farmhouse.